CAD Technician (APEX)
We usually respond within a day
About us   
Bateman Civil Survey is a leading land surveying and civil engineering firm headquartered in the heart of Apex, North Carolina. We have been providing premium services across this great state and throughout the East Coast for over twenty years. We have an unparalleled commitment to customer satisfaction and employee well-being.
Each engineer, technician, project manager, and administrator are part of a team that recognizes the inherent value of its every member. We take pride in our work and love what we do. We take full advantage of the advances in equipment and technology and are driven to learn and grow at the pace of the world around us. We are looking for team members and leaders that will help us continue to move from "the way we've always done it" to a greater level of efficiency and quality than we've ever known. That's where you come in – won't you join us? 
About the position 
We are seeking a Survey CAD Technician for a full-time in-office position at our Apex, NC location. The ideal candidate would have experience with residential surveying, preparing plot plans, foundation and final surveys for our National Builders in the Triangle Region. This individual will carry out assignments for the Registered Professional Land Surveyor and Survey Project Managers with minimal supervision.
Responsibilities:
Prepping work for field crews (Boundaries/Topographic Surveys, Final Surveys, Houseline Staking)
Researching and Downloading Deeds, Plats, FEMA Flood Info, Zoning Info, etc.
Organizing digital project folders
Communicating with field personnel, management, and clients
Creating and editing CAD files
Completing Redlines
Types of Surveys/CAD tasks we typically perform:
Boundary
Topographical
Recombination/Subdivisions (recordable maps)
Construction (Houseline)
Plot Plans
Final Surveys
Flood Studies
Requirements:
Minimum High School Diploma or equivalent
Land Survey experience or basic knowledge of field and office tasks
Knowledge of Microsoft Office Suite
AutoCAD Civil3D experience preferred
Attention to detail
Excellent communication skills
Dependable
Ability to organize and focus on multiple tasks
Benefits:

Health Insurance
Health Savings Account
Company-Paid Dental Insurance
Company-Paid Life Insurance
Company-Paid Long Term Disability Insurance
401(k) & Roth Plans with Matching
Tuition Assistance
Personal Time Off (PTO)
Paid Bereavement Leave
Paid Holidays
Career development opportunities
A commitment to utilizing the latest state of the art technologies
Laid-Back Family Culture
Apply online today at www.BatemanCareers.com!

Bateman Civil Survey Company (BCSC) is an equal opportunity employer and all qualified applicants will receive consideration for employment without regard to race, color, religion, sex (including pregnancy, sexual orientation, or gender identity), age (40 or older), disability or genetic information (including family medical history), national origin, disability status, protected veteran status, or any other characteristic protected by law.
Department

Houselines

Role

CAD Technician

Locations

Apex, NC

Hourly salary

$17 - $25

Employment type

Full-time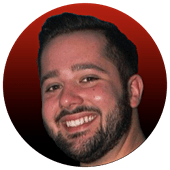 Contact
Andrew Kite
Human Resources Manager – Administration
Already working at Bateman Civil Survey?
Let's recruit together and find your next colleague.