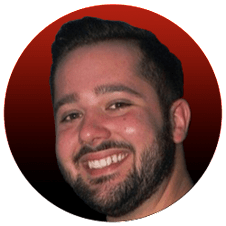 Andrew Kite
Human Resources Manager – Administration
Welcome! I am the Human Resources Manager here at Bateman Civil Survey Company. Thank you so much for coming to our page to learn more about BCSC. We take great pride in our work with our clients, but we equally take pride in our company culture. We here at BCSC understand the importance of every team member's role in our company, and we strive to always convey that to our employees. Without our people, we wouldn't have our company.
As for me, I joined BCSC in 2022 but already feel like I have been here for years! I have a degree in Psychology from UNCW, and this has aided me in pursuing my true passion - People! I love meeting new people, and I strive to build authentic relationships with my coworkers, clients, and new candidates (like yourself!).

Please take a look around our careers page to learn more about our company, as well as our current open positions. If you find a role that appeals to you, please apply and we'd love to meet you. As the HR Manager, I am here to guide you through the application process, and hopefully, the hiring process as well! Please feel free to contact me if you have any questions, and I would love to assist you. 
I can confidently say that BCSC is the most welcoming company I have ever been a part of. We truly understand the value of our people, and are continuously working towards finding new ways to express that to our employees. Most importantly, when you work at BCSC, YOU matter! We genuinely want to help you grow and attain all of your career goals. We ALL work together to ensure we provide exceptional customer service to our clients; After all, we are stronger together. Although we always work as a team, please don't be mistaken - We are a family!

I look forward to meeting you, and even if we do not have an open position that suits you, please feel free to connect with me on LinkedIn. You never know when that perfect role may open up. Thank you for taking the time to learn about our company, we sincerely appreciate it!
Have a great day!